Check Mail
Check any of your e-mail accounts here.
Control Panel
Manage your account using state of the art cPanel here.
Reseller Panel
If you are a reseller then you can use WHM web panel to manage your reseller account here.
Solutions, that you need!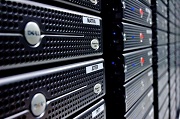 We provide quality webhosting services to a wide base of customers since 2004. We deliver the best possible features and service availability to our customers. Icon Networks operates under several different trademarks in Europe and North America. by using the most advanced and robust stablished industry web standards we manage to provide the services and experience our customers have come to expect from a top notch web host, we only operate using powerful hardware and software solutions while directly connected to a 40gb backbone link, see below why you can't go wrong trying us:


% 99 uptime garanteed
Fast servers (EU, US)
cPanel / WHM web control panel
Unlimited domains
Unlimited e-mail addresses
Unlimited MySql databases
Up to 300GBs of traffic per month!
Unbeatable prices